Helicobacter pylori (H. pylori) is a bacterium that inhabits the human stomach and is known to cause various gastrointestinal disorders, including gastritis, peptic ulcer disease, and gastric cancer. The infection is very common and it increases the risk of duodenal or gastric ulcers. For some patients, Helicobacter pylori infection causes gastric mucosal atrophy and dysfunction (atrophic gastritis). Atrophic gastritis is usually asymptomatic, and it causes the stomach to become acid-free, where oral microbes are able to live and produce carcinogenic acetaldehyde from sugars and alcohol.

07-06-2023

Crossing the chilly spring in April, watching the birds flying and the grass growing in May, welcoming the colorful and lush June, and welcoming the children's own festival-the International Children's Day. In order to let the employees and their children have an extraordinary Children's Day, WIZ company decided to hold a series of activities themed "Wizbiotech together with your children ". WIZ had invited employees' big and small children to enjoy wonderfull moments with WIZ's deep concern and love for the children.

06-06-2023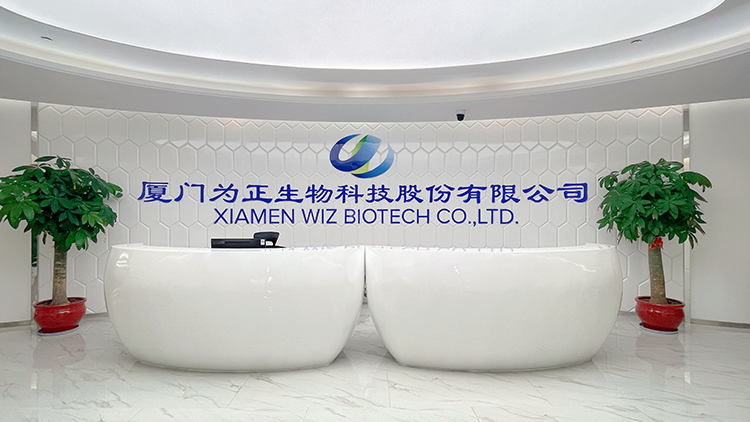 Founded in July 2013, Xiamen Wiz Biotech Co., Ltd began to be one of members dedicating to life quality improvement by providing IVD products. As a high-tech biomedical company, Wiz engaged in the R&D, production and sales of rapid diagnostic reagents and devices.
Details