Semi-Quantitative Fecal Calprotectin Test For Diarrhea Bowel Cancer Visual Result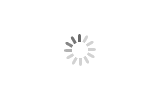 Semi-Quantitative Fecal Calprotectin Test For Diarrhea Bowel Cancer Visual Result
The calprotectin kit is applicable to the semi-quantitative detection of calprotectin (Cal) in human stool sample. It only takes 10~15 minutes to get results, which enables healthcare providers to diagnose inflammatory intestinal disease earlier allowing individuals to seek medical care sooner.
Description
Calprotectin (Cal) is a heteromeric that appears in cytoplasm of neutrophil, is expressed on monocyte membrane, and comprises two calcium binding proteins (MRP 8 and MRP 14). It is constituted by about 60% of soluble cytoplasmic proteins in neutrophil and plays a central role in neutrophil defense. On neutrophilic activated or mononuclear endothelial adhesion, calprotectin cells can be released and detected in serum, body fluid or stool as a potential useful clinical marker for inflammation. This acute-phase protein shows very good stable period (stable for 1 week at room temperature) in stool and has been determined as a marker for inflammatory bowel disease.

Benefits
Excellent performance: Wiz has over 1200 square meters certificated clean factory building equipped with advanced instruments and facilities. In addition, production processes are strictly regulated by ISO13485, which forms the solid base for the high quality of our products. The sensitivity and specificity of fecal calprotectin testing were more than 90%.

Safe and non-invasive: Colonoscopy is an invasive procedure that carries the risk of intestinal bleeding and perforation. At the same time, intestinal pretreatment is also required before the examination. The detection of calprotectin takes the stool as the test sample, and the test result can be obtained in 10-15 minutes. It can effectively reduce the rate of unnecessary colonoscopy.

Easy to operate: This test does not need instruments, but can provide semi-quantitative result. At the same time, the sample tube enable physicians to do the test without sample pre-processing.

Product Specifications
| | |
| --- | --- |
| Method | Colloidal Gold |
| Sample Type | Faeces |
| Time to Result | 10~15mins |
| Storage | 2~30 ℃/36~86℉ |
| Shelf Life | 24 months from date of manufacture |
| Kit Size | 1/5/20/25 tests |
※ Refer to Package Insert for additional product information.
Product Performance



WIZ Results

Test result of Reference reagent

Positive coincidence rate: 99.19% (95%C.I. 95.54%~99.86%)




Negative coincidence rate: 100.00% (95%C.I.97.99%~100.00%)




Total coincidence rate: 99.68% (95%C.I.98.20%~99.94%)

Positive

Negative

Total

Positive

122

0
122

Negative

1
187
188

Total

123
187

310
Applications
Outpatient Emergency Laboratory

Clinical Departments

Community Hospital

Laboratory Departments

Health Management Center

Clinic
Certifications