Quick Home COVID-19 Antigen Self Test Kit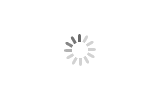 Quick Home COVID-19 Antigen Self Test Kit
Our home used COVID-19 antigen test is suitable for people who are suspected COVID 19 infection. You can rule out COVID 19 infection within 15-20 minutes if the test result is negative.
Intended Use
The SARS-CoV-2 Antigen Rapid Test Kit (Colloidal Gold) is applicable for the qualitative detection of SARS-CoV-2 Antigen (Nucleocapsid protein) in the anterior nasal cavity by swabbing the specimen from individuals suspected of COVID-19 infected. The test kit is for self-test or home application.
Benefits

Convenient: When there are some symptoms occurred, you can use the SARS-CoV-2 test to find out the cause at home.

Non-invasive: The sample can be collected from anterior nasal swab, you don't need to suffer pain to finish the test.

Rapid: The test provides you result within 15~20 minutes.

Cost-effecient: You don't need to ask for leave when you suspected COVID 19 infection. Also, the test kit is relatively inexpensive compare to other test procedures.

Product Specifications
| | |
| --- | --- |
| Method | Colloidal Gold |
| Sample Type | Nasal cavity (anterior nasal) swab |
| Time to Result | 15mins |
| Storage | 2~30 ℃/36~86℉ |
| Shelf Life | 24 months from date of manufacture |
| Kit Size | 1/2/5/10 tests |
※ Refer to Package Insert for additional product information.
Product Performance



WIZ Results

Reference PCR Results

Sensitivity: 98.26%(95%C.I. 93.86%~99.79%)




Specificity: 100.00%(95%C.I. 99.19%~100.00%)




Positive Predictive Value: 100%(95%C.I. 96.79%~100.00%)




Negativity Predictive Value: 99.56%(95%C.I. 98.43%~99.95%)




Overall Percent Agreement: 99.65%(95%C.I. 98.74%~99.96%)

Positive

Negative

Total

Positive

113

0
113

Negative

2
456

458


Total

115
456
571

Applications
Family, individual, pharmacy, supermarket and other non-professional scenes.
Certifications