Baby Diarrhea Combo Test Rotavirus And Adenovirus Antigen Stool Latex Test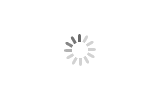 Baby Diarrhea Combo Test Rotavirus And Adenovirus Antigen Stool Latex Test
The rota adenovirus test kit is applicable to qualitative detection of species A rotavirus or adenovirus antigen that may exist in human stool sample. It only takes 10~15 minutes to get results, which helps healthcare providers to diagnose pecies A rotavirus and adenovirus infection earlier.
Description
Acute infectious gastroenteritis is a common illness seen around the world. Viral pathogens cause most of these cases. Rotavirus infection usually presents with acute vomiting followed by several days of diarrhea, crampy abdominal pain, anorexia, and low-grade fevers. Infants and young children who develop severe dehydration are more likely to have an infection from rotavirus than other viral gastroenteritis pathogens.
Adenovirus is a common virus that can cause a range of cold- or flu-like infections. Adenoviruses can affect people of all ages. But they're most common in children younger than 5 years old.
Benefits
Very simple to use: The rota adenovirus test kit provides everything you need. You barely need additional tools to run the test.

Quick result: The test result can be obtained in 10 minutes.

Convenient: This is a combo test, you can get 2 test results at the same time.
Product Specifications
| | |
| --- | --- |
| Method | Latex |
| Sample Type | Faeces |
| Time to Result | 10~15mins |
| Storage | 2~30 ℃/36~86℉ |
| Shelf Life | 24 months from date of manufacture |
| Kit Size | 1/5/20/25 tests |
※ Refer to Package Insert for additional product information.
Product Performance
Species A rotavirus

WIZ Results

Test result of Reference reagent

Positive coincidence rate: 99.36% (95%C.I. 96.48%~99.89%)




Negative coincidence rate: 100.00% (95%C.I. 97.25%~100.00%)




Total coincidence rate: 99.66% (95%C.I. 98.09%~99.94%)

Positive

Negative

Total

Positive

156
0
156

Negative

1
136
137

Total

157
136
293

Adenovirus

WIZ Results

Test result of Reference reagent

Positive coincidence rate: 98.54% (95%C.I. 94.83%~99.60%)




Negative coincidence rate: 100.00% (95%C.I. 97.60%~100.00%)




Total coincidence rate: 99.32% (95%C.I. 97.55%~99.81%)

Positive

Negative

Total

Positive

135
0
135

Negative

2

156
158

Total

137
156
293

Applications
Outpatient Emergency Laboratory

Clinical Departments

Community Hospital

Laboratory Departments

Health Management Center

Clinic
Certifications