Osteoporosis 25-OH-VD 25-hydroxy Vitamin D Blood Test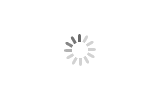 Osteoporosis 25-OH-VD 25-hydroxy Vitamin D Blood Test
Wizbiotech

CE, UKCA

China
This kit is intended for the in vitro quantitative detection of 25-hydroxy Vitamin D (25-OH Vitamin D) in human serum/plasma samples to evaluate the level of Vitamin D. The kit only provides test result of 25-hydroxy Vitamin D. The obtained result shall be analyzed in combination with other clinical information. It must only be used by healthcare professionals.
Benefits

Very simple to use.The results will not be biased because of the wrong operation of the test

Quick result.Optimize the diagnosis and treatment process to save time for doctors and patients.

quantification.Visual value, more intuitive.
Clinical Significance
Auxiliary diagnosis of primary osteoporosis

Auxiliary diagnosis of Vitamin D deficiency rickets in children
Product Performance
Reference method vs 25-(OH)VD

Correlation with CLIA

Y=1.019X+2.636,R=0.9571

CV

≤15%

Differ

Within 15%
Application
Hospital

Maternal and child health care hospital

Clinic

Outpatient and emergency care
Certifications