Mycoplasma Pneumoniae Infection IgM Antibody Diagnostic Kit (Colloidal Gold)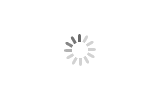 Mycoplasma Pneumoniae Infection IgM Antibody Diagnostic Kit (Colloidal Gold)
The pneumonia kit is intended for in vitro qualitative detect the content of IgM antibody to mycoplasma pneumoniae in human serum/plasma/whole blood sample. It only takes 10~15 minutes to get results, which enables healthcare providers to diagnose mycoplasma pneumoniae infection earlier allowing individuals to seek medical care sooner.
Introduction
Mycoplasma Pneumoniae is the main mycoplasma that causes human respiratory infection. It is the smallest free-living microbe (150~300nm) and can grow and breed in cell-free medium. Mycoplasma Pneumoniae is very common. It is spread by oral and nasal secretions through air, induce sporadic or small-scale epidemic. Mycoplasma Pneumoniae infection has an incubation period of 14~21 days, mostly progresses slowly, with about 1/3~1/2 being asymptomatic and can only be detected by X-ray fluoroscopy. The infection is usually manifested as pharyngitis, tracheobronchitis, pneumonia, myringitis etc., with pneumonia as the severest. Serological test method of Mycoplasma Pneumoniae in combination with immunofluorescence test (IF), ELISA, indirect blood agglutination test and passive agglutination test has diagnostic significance for early IgM antibody increase or recovery-phase IgG antibody increase four-fold or more.

Benefits
Accurate diagnosis: The test can help in the accurate diagnosis of mycoplasma pneumonia by detecting the presence of antibodies in the blood.


Early detection: Early detection of the infection can help in starting the treatment process early, which can reduce the severity of the symptoms and complications.


Monitoring of treatment: The test can also be used to monitor the effectiveness of the treatment and to ensure that the infection has been completely cured.


Prevention of complications: Mycoplasma pneumonia can lead to complications such as pneumonia, bronchitis, and ear infections. Early detection and treatment can prevent these complications from occurring.


Reduced transmission: Early detection and treatment can also help in reducing the transmission of the infection to others.

Product Specifications
| | |
| --- | --- |
| Method | Colloidal Gold |
| Sample Type | Serum/Plasma/Whole blood |
| Time to Result | 10~15mins |
| Storage | 2~30 ℃/36~86℉ |
| Shelf Life | 24 months from date of manufacture |
| Kit Size | 1/5/20/25 tests |
※ Refer to Package Insert for additional product information.
Product Performance



WIZ Results

Test result of Reference reagent

Positive coincidence rate: 99.16% (95%C.I. 95.39%~ 99.85%)




Negative coincidence rate: 100.00% (95% C.I.98.03% ~ 100.00%)




Total coincidence rate: 99.68% (95%C.I.98.20%~ 99.94%)

Positive

Negative

Total

Positive

118
0
118

Negative

1
191
192

Total

119
191
310

Applications
Outpatient Emergency Laboratory

Clinical Departments

Community Hospital

Laboratory Departments

Health Management Center

Clinic