PCT Procalcitonin Rapid Detection Of Bacterial Infection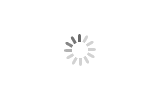 PCT Procalcitonin Rapid Detection Of Bacterial Infection
Wizbiotech

CE, UKCA

China
Our PCT test is a rapid in vitro diagnostic test for quantitative determination of procalcitonin (PCT) in human blood; helping reduce diagnostic uncertainty and guiding antibiotic decision making during your patient visit.
Intended Use

The procalcitonin test kit is suitable for quantitative detection of procalcitonin in human serum/plasma/whole blood sample in vitro. PCT is measurable in the first 3 hours after infection onset and reaches the peak after 6-12 hours. Compared with traditional biological marker, PCT has a half-life close to 24 hours and is hardly affected by renal function state and hormonotherapy. Therefore, PCT determination can be used as one of the methods for identifying bacterial infection.
Benefits
Rapid: The PCT test provide result in just 15 mins. Rapid test for rapid treatment anytime and anywhere.

Flexible: The PCT test is an easy-to-use, fast and accurate test that can be used by all medical care provider.

Precise: The PCT test result is read by machine, which can provide you a fast and accurate result.
Product Specifications
| | |
| --- | --- |
| Method | Fluorescence Immunochromatographic Assay |
| Sample Type | Whole blood, serum, plasma |
| Time to Result | 15 mins |
| Storge | 2~30℃/36~86℉ |
| Shelf Life | 24 months from date of manufacture |
| Kit Size | 1/5/20/25 tests |
※ Refer to Package Insert for additional product information.
Product Performance
Reference method VS PCT

Correlation with ECLIA

Y=0.997X+0.041, R=0.9896

CV

≤15%

Differ

Within 15%
Applications

Certification