HIV antibody rapid blood test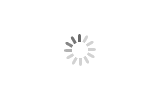 HIV antibody rapid blood test
This test kit is suitable for qualitative detection of human immunodeficiency virus HIV 1/2 antibodies in serum, plasma, and whole blood, which is used for auxiliary diagnosis of human immunodeficiency virus HIV 1/2 infection. The test result can be obtained in 15-20 minutes.
Description

AIDS, short for Acquired Immunodeficiency Syndrome, is a chronic and fatal infec􀆟ous disease caused by the Human Immunodeficiency Virus (HIV), which is transmitied mainly through sexual intercourse and
sharing of syringes, as well as through mother-to-child transmission and blood transmission. HIV is a retrovirus that attacks and gradually destroys the human immune system, causing a decrease in immune function and making the body more susceptible to infection and eventually death. HIV antibody testing is important for the prevention of HIV transmission and the treatment of HIV antibodies.
Benefits
Very simple to use: Our HIV test kit support fingerstick sample, which makes the test easier to perform.

Quick result: The time to result is in 15-20 minutes, which shorten patient's waiting time.

Convenient: Machine is not complusory, the result can be readed by eyes.
Product Specifications
| | |
| --- | --- |
| Method | Colloidal Gold |
| Sample Type | Whole blood, serum, plasma |
| Time to Result | 15-20 mins |
| Storge | 2~30℃/36~86℉ |
| Shelf Life | 24 months from date of manufacture |
| Kit Size | 1/5/20/25 tests |
※ Refer to Package Insert for additional product information.
Product Performance
Test Result of Wiz

Test Result of Reference Reagents

Positive coincidence rate: 98.81%(95%C.I. 93.56%~99.79%)




Negative coincidence rate: 99.56%(95%C.I.98.42%~99.88%)




Total coincidence rate:99.44%(95%C.I.98.38%~99.81%)

Positive
Negative
Total
Positive
83

2

85

Negative
1

454

455

Total
84
456
540

Applications